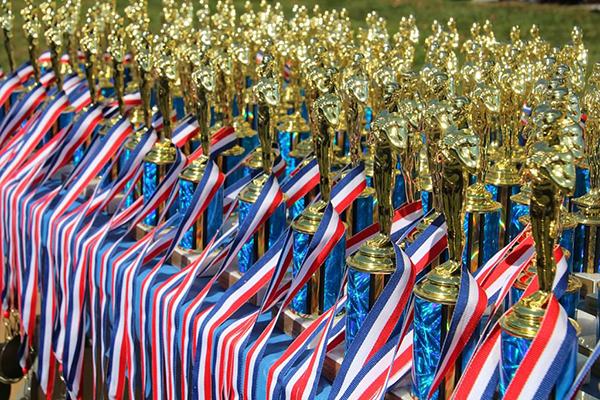 The 2016 games were held at Northern Essex Community College, Haverhill Campus on September 17th. This was the 36th year for the games.
The 36th annual Special Field Games is a sporting event for people of all ages with special needs, co-sponsored by the Knights of Columbus and the Service Club of Andover. Dozens of guests have fun participating in many athletic events. Everyone has a great time and everyone is a winner. Northern Essex has generously hosted the Special Field Games for many years.
The Special Field Games is always a wonderful event. Over 300 athletes and volunteers gathered to partake in the games, sponsored by the Service Club of Andover and the Massachusetts Knights of Columbus. Both the athletes and volunteers look forward to this day every year, and many familiar faces fill the field at the start of each event. Chris Deducci, 33, has been attending the Special Field Games since he was 12 years old, and he now travels from his new residence in South Carolina to take part in the annual games. The same goes for many of the athletes and volunteers that arrived at NECCO early Saturday morning. The entire day produced smiles and new friendships as one-on-one buddies got to know each other throughout the events.