The Service Club of Andover is pleased to provide a grant to purchase two iPads for West Elementary School to use for its BRIDGE Classsrooms. BRIDGE stands for Behavioral Research-based Instruction, Dynamic, Guided Education.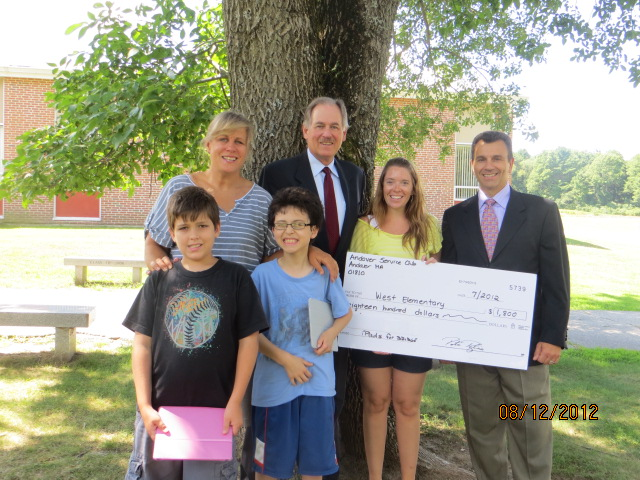 West Elementary Principal Liz Roos stated:
"The iPads will help not only the students with autism, but also their peers, families, specialists, and teachers to bridge the social and communication gaps afflicting this population. Since we have seen the significant gains for the students who have had the opportunity to use the iPad during the pilot, we know that these iPads will have a huge impact on the growth and education of these children."