On June 13, 2013, The Service Club of Andover held its' spring lunch at the Wyndham Hotel for the Andover High School students that met the requirements and received the academic credit for the career mentoring program. 2013 was the 18th year of the mentoring program, offering job shadow experiences to over 700 juniors at Andover High School since 1995.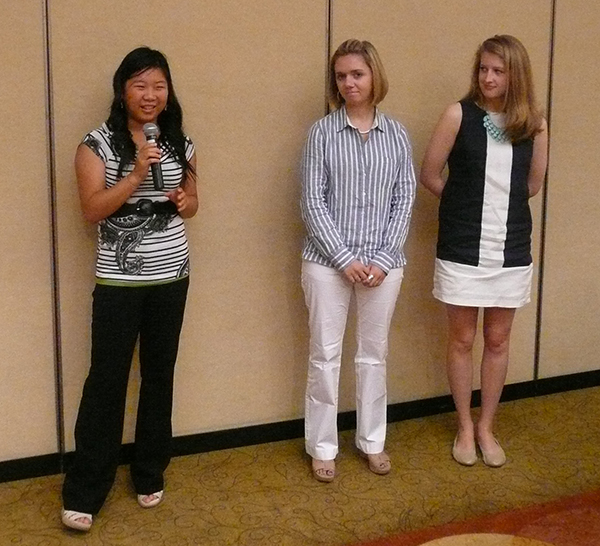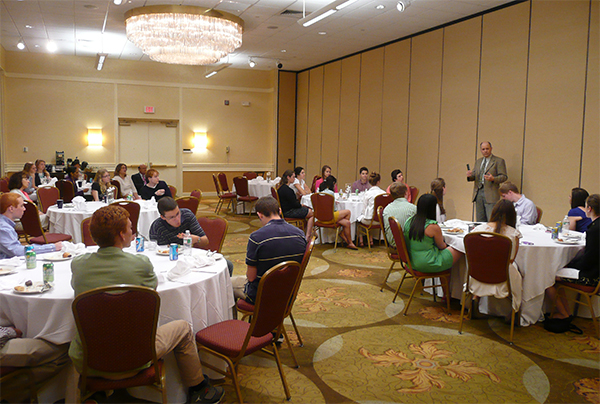 Program chairman Ken Pirro acknowledged the dedication of the program mentors and thanked Service Club mentoring committee members Brad Heim and Chuck Wolf for their contributions this year. Also attending and speaking was AHS Principal Chris Lord and Service Club President and founder Enzo Fossella. Enzo spoke of the great opportunity that the program provides for the students and encouraged the students to work hard and realize their dreams. The 3 recipients from the class of 2013 of the $1,500 career mentoring scholarships, Xinni Chen, Sarah Lerner and Abby Smith, spoke of their job shadow experiences last year and their plans for college in the Fall. Aixa DeKelley of the Andover High School Guidance Department read some very inspiring excerpts from the students reflection papers and led the students through the highlight of the event as the students spoke of their job shadow experiences.
Over 700 students have participated in the career mentoring program since 1995. Enrollment for the 2013-2014 program will begin in October.